 At Unify Gymnastics, our goal is to ensure the best quality coaching and support of each individual athlete no matter what age or skill level.
About Unify Athletics
Unify Athletics is a center where young people of any skill level can find a new passion or pursue an existing passion in a safe, fun and supportive environment. Our dedicated staff centers their focus on overall mental, emotional and physical health as a foundation for athletic excellence.
Coaches at Unify Athletics are highly qualified and prepared to accommodate not only a broad range of skill levels, but also a wide continuum of learning styles and motivation factors. In all of our programs, young athletes will build self-confidence, empathy, discipline, and collaborative and leadership skills.
We encourage you to come and watch a session. You will immediately recognize why Unify is the best place for your child to learn and grow and become the best version of themselves!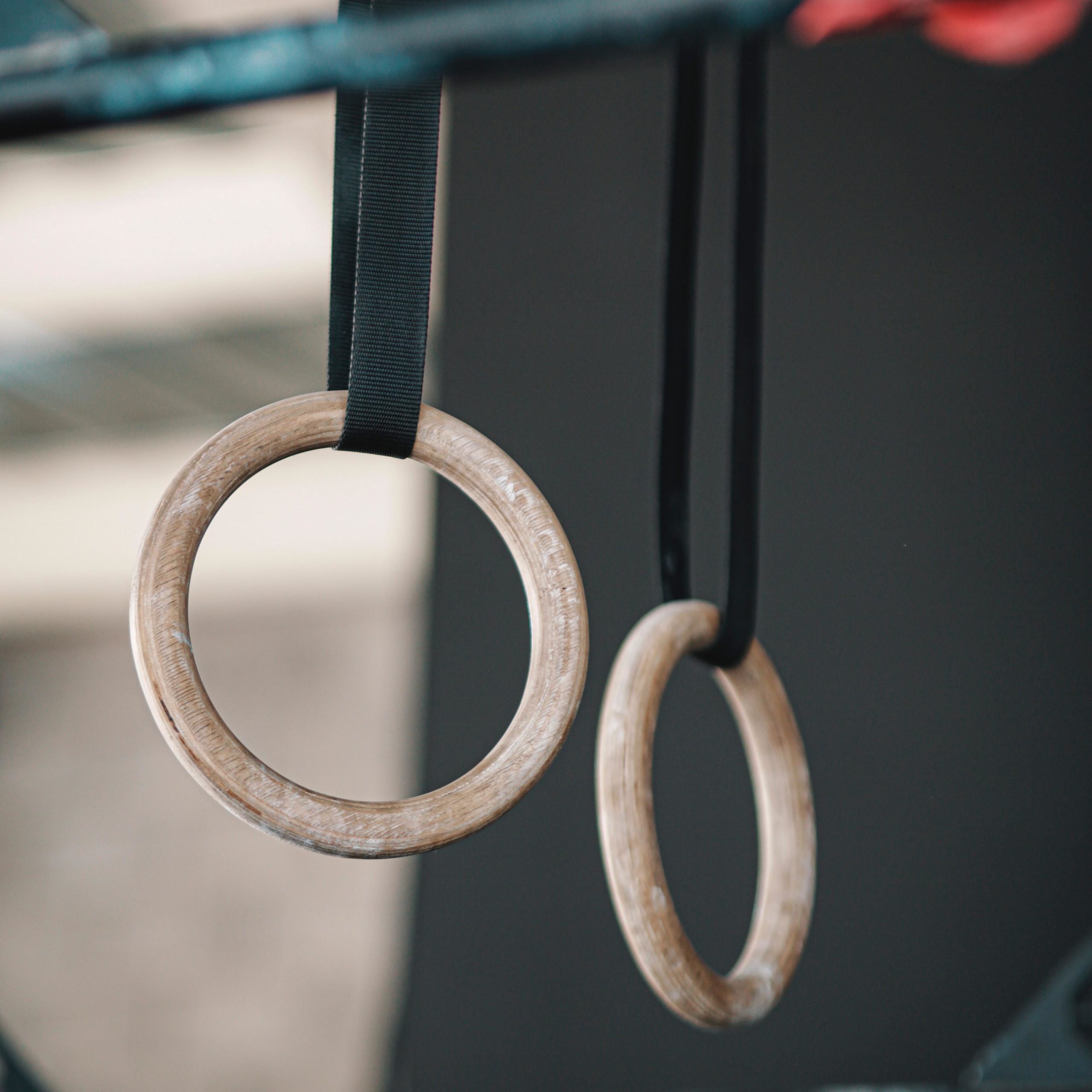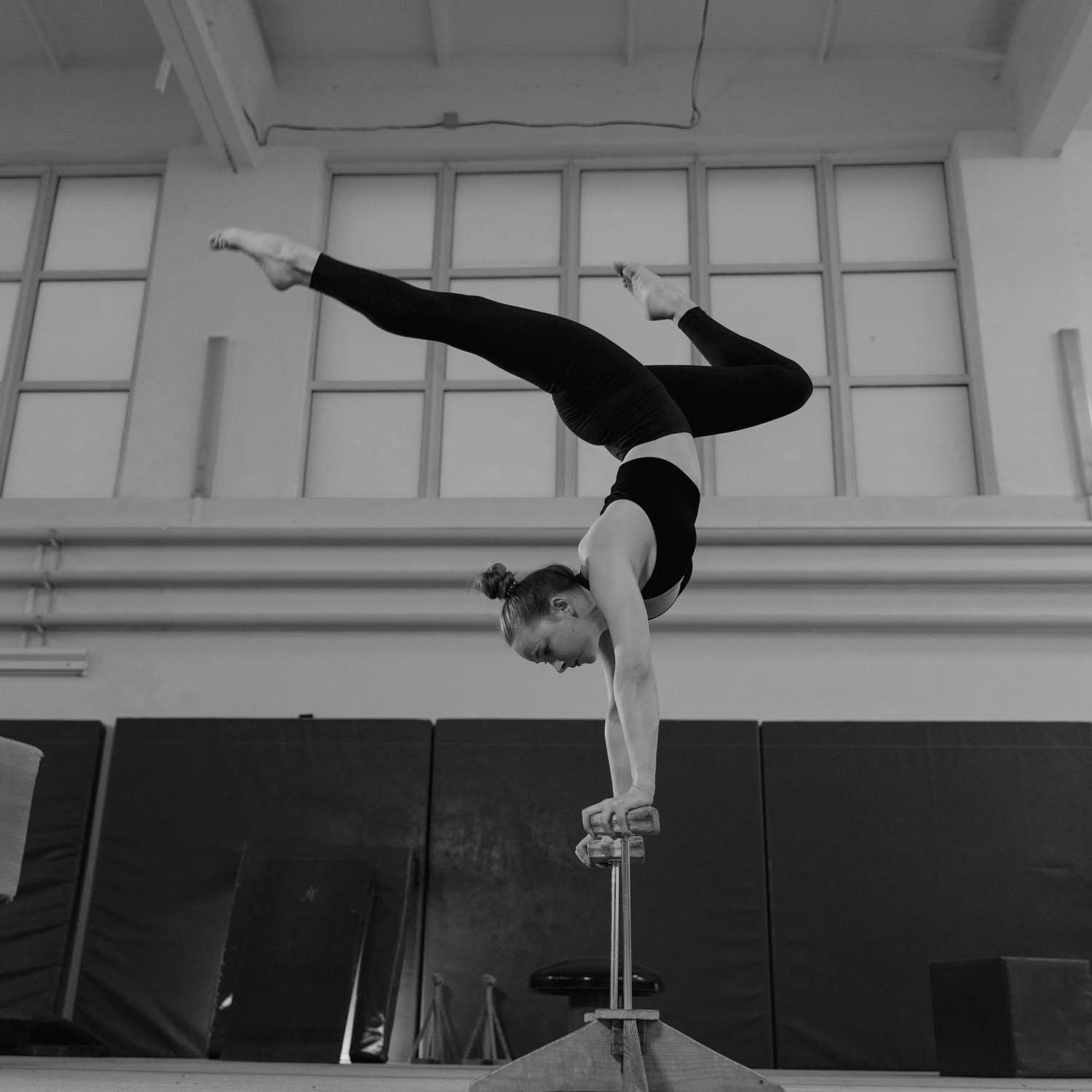 Interested in one or more of our class offerings?
Current Classes

updated as of Fall 2022
Hatchlings
Parents & Children
Ages: 18mo to 3 years old
$78/month (includes one class per week) OR $19/class
Wednesdays: 10:00am-10:50am
Saturdays: 8:00am-8:50am
Chickadees
Ages: 3-5 years old
$78/month (includes one class per week)
Mondays: 5:30pm – 6:20pm
Tuesdays: 4:00pm – 4:50pm
Wednesdays: 5:30pm-6:20pm
Thursdays: 4:00pm – 4:50pm, and 5:00pm – 5:50pm
Saturdays: 9:00am – 9:50am, and 10:00am – 10:50am
Hummingbirds
Beginners
Girls Rec 1
Ages: 6 – 16 years old
$90/month (includes one class per week)
Mondays: 4:30pm – 5:30pm
Wednesdays: 5:30pm – 6:30pm, and 6:30pm – 7:30pm
Thursdays: 6:00pm – 7:00pm
Fridays: 5:00pm – 6:00pm
Saturdays: 10:00am – 11:00am
Cardinals
Advanced
Girls Rec 2
Ages: 6 – 16 years old
$90/month (includes one class per week)
Mondays: 5:30pm – 6:30pm
Wednesdays: 6:30pm – 6:30pm, and 7:30pm – 8:30pm
Thursdays: 7:00pm – 8:00pm
Fridays: 6:00pm – 7:00pm
Eagles
Advanced
Girls Rec 3
Ages: 6 – 16 years old
$105/month (includes one class per week)
Mondays: 6:30pm – 8:00pm
Fridays: 4:00pm – 5:30pm
Sparrows
Advanced
Boys Rec 1
Ages: 6 – 16 years old
$90/month (includes one class per week)
Tuesdays: 5:00pm – 6:00pm
Fridays: 4:30pm – 5:30pm
Hawks
Beginner & Advanced
Boys
Ages 6+
$90/month (includes one class per week)
Fridays: 5:30pm – 6:30pm
Tumbling
Tumbling only
Co-ed, all levels
Ages: 8 – 18 years old
$90/month (includes one class per week)
Mondays: 6:30pm-7:30pm
Interested in one or more of our class offerings?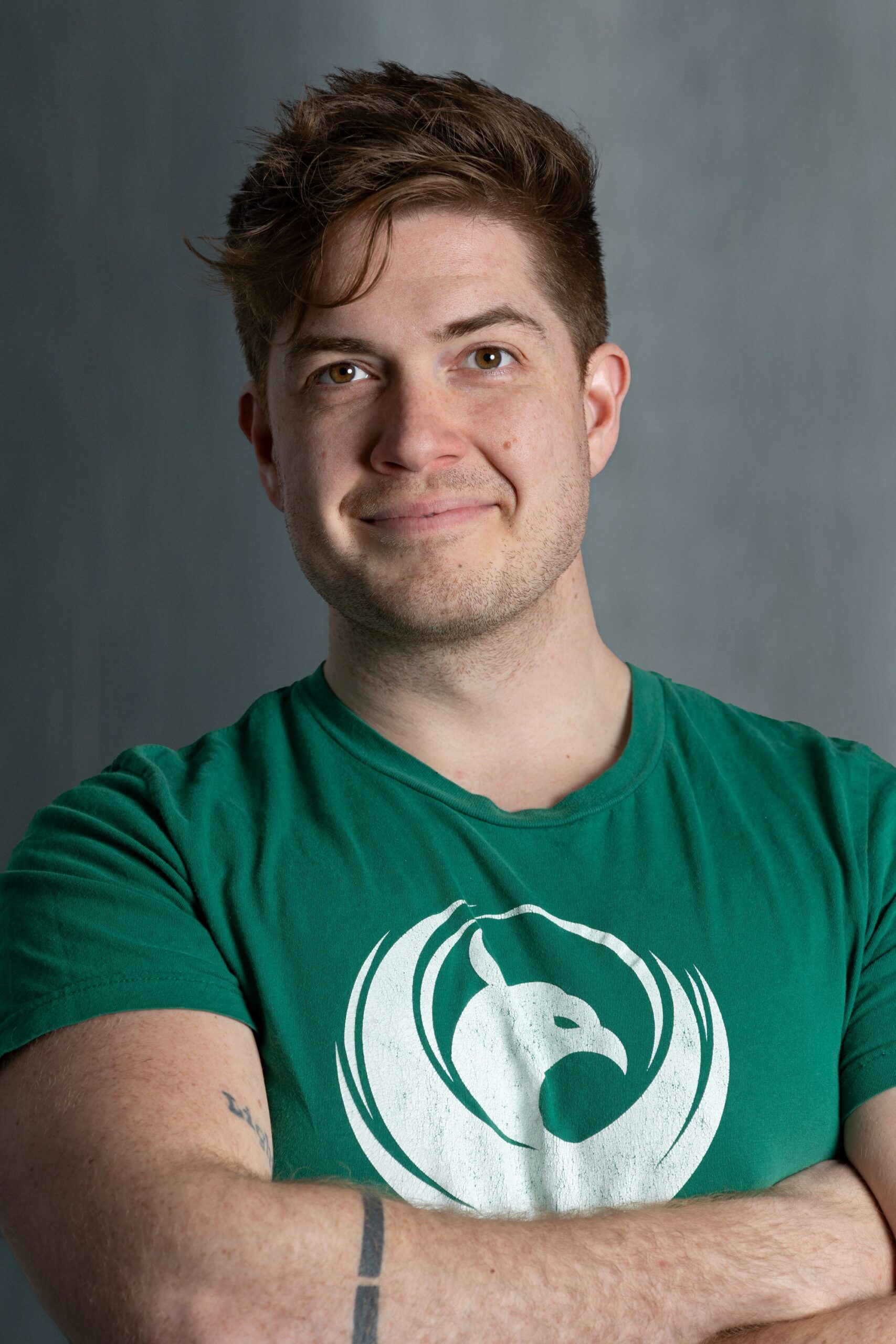 Vahid Moavenzadeh

OWNER, COACH
I have been coaching gymnastics for almost 8 years. I have a degree in Social Sciences with a focus in Social Work. As the eldest of many siblings, I have always had a natural affinity for working with young people. In the world of gymnastics I have combined my training in social work and love of physical therapy (taking classes on the side) to pursue a mission of disrupting old school coaching practices and fostering a healthy, empowering and collaborative training culture.
Fun fact: Before finding gymnastics, I opened an orphanage in Honduras, ran its volunteer program and served on the board of directors. After serving for a number of years, I moved on and created a small micro-finance program to help young Hondurans start businesses and gain financial independence.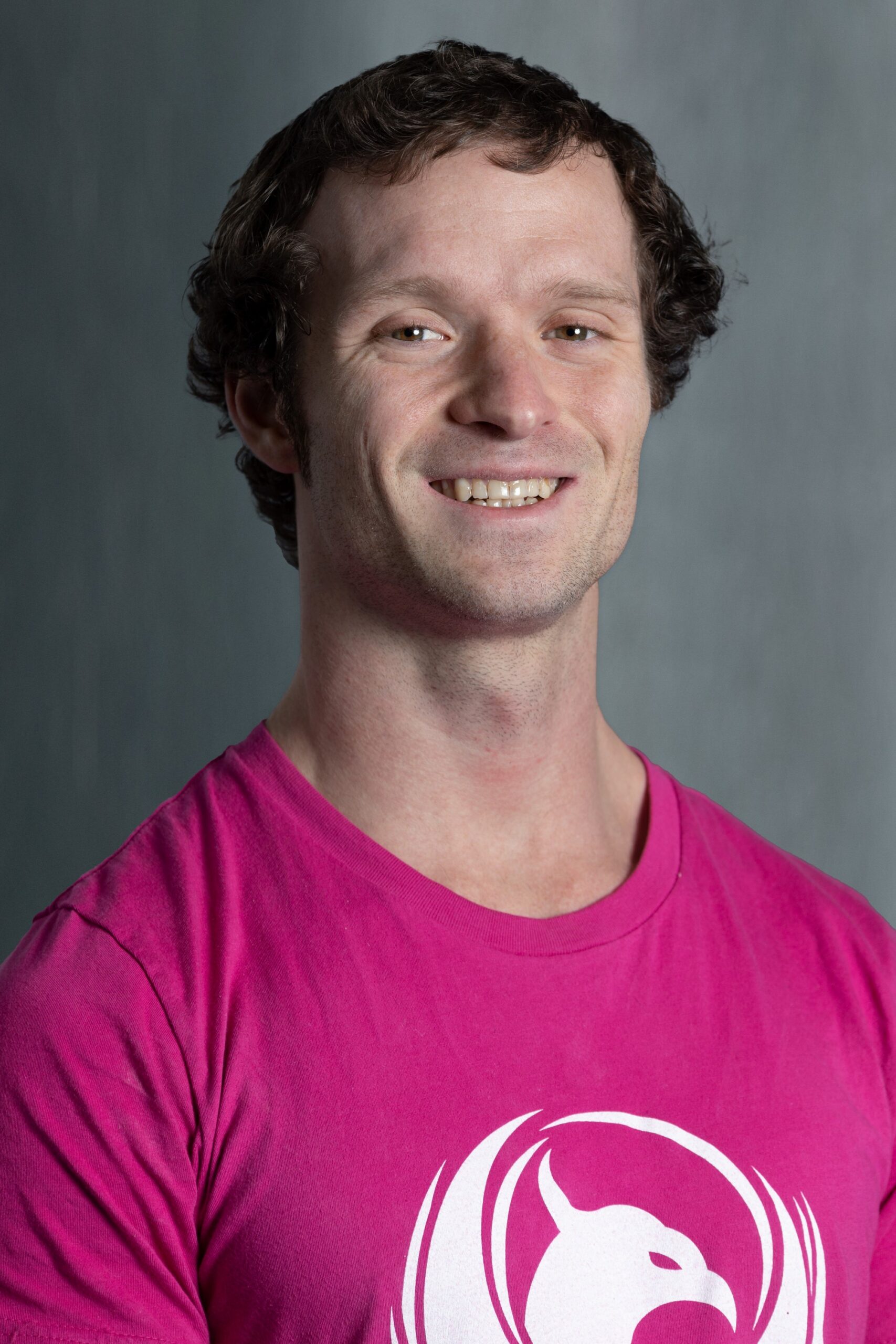 Hunter Brake
OWNER, COACH
I found gymnastics in college through the UNC club team and have been in love with it ever since. For over five years now I've worked with a variety of classes and levels, and I now focus mostly on competitive-level boys. Rings and bars have always been my favorite events to do and coach. I enjoy bringing tons of energy to the gym and encourage creative, artistic thinking in the gymnasts. I believe that, above all, the sport should be about having fun and feeling fulfillment in one's work.
Other things: I'm a very serious musician! I majored in music and played professionally for years. Most of my latest work has been peppy electronic music.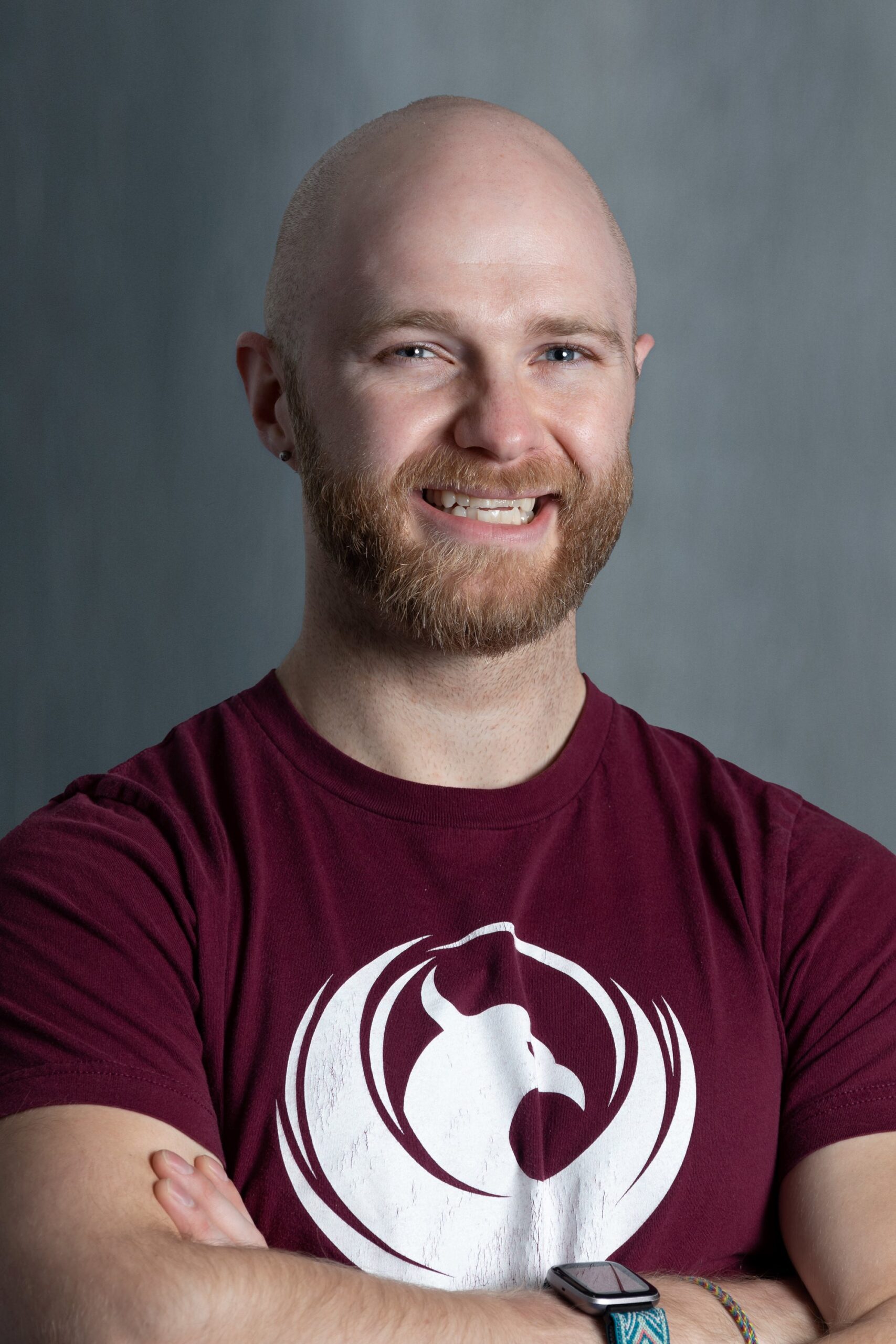 John-Mark Magee
OWNER, COACH
I started doing gymnastics in 1999 and began coaching gymnastics in 2006 with recreational gymnasts, moving to coaching team gymnasts in 2013. I love several aspects of gymnastics, especially all of the life lessons that it teaches to everyone involved and the way it pushes out of your comfort zone to experience more than you thought you could. As a coach, I strive to maintain safety in all aspects to help each gymnast reach their full potential within our sport.
Outside of gymnastics, I enjoy working out and playing board games.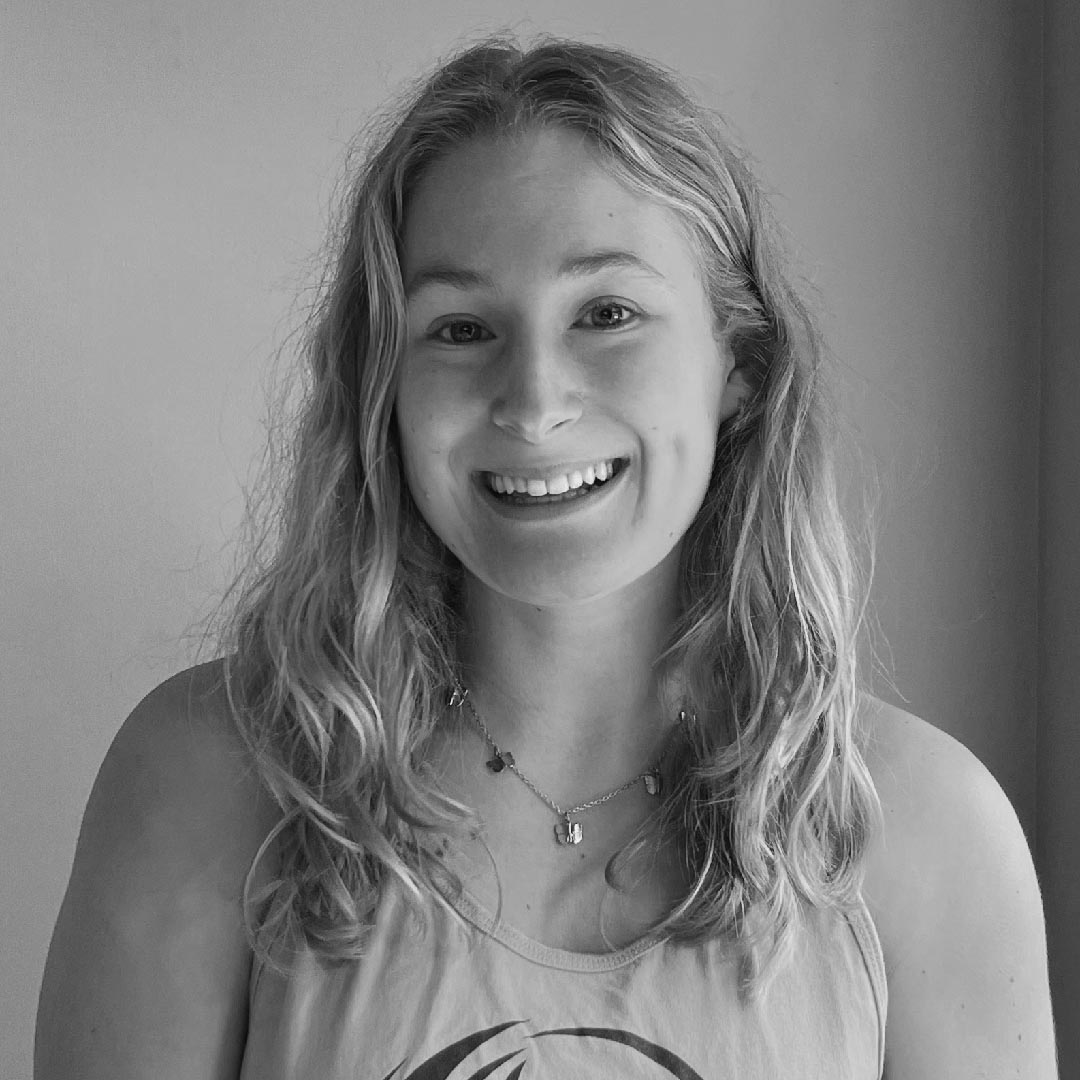 Kayleigh

COACH
I began gymnastics at the age of 3, started competing at 6, and competed throughout high school where I finished my JO career (and what I thought was my gymnastics career in general) as a level 10 gymnast. When I began college, it wasn't long before the itch to keep up with the sport returned and I started competing at the collegiate club level as well as coaching. As a coach, it is my goal to use my experience as a competitive gymnast to understand the needs and wants of athletes as I aid them in becoming the best they can be.
Fun fact: I have five younger siblings!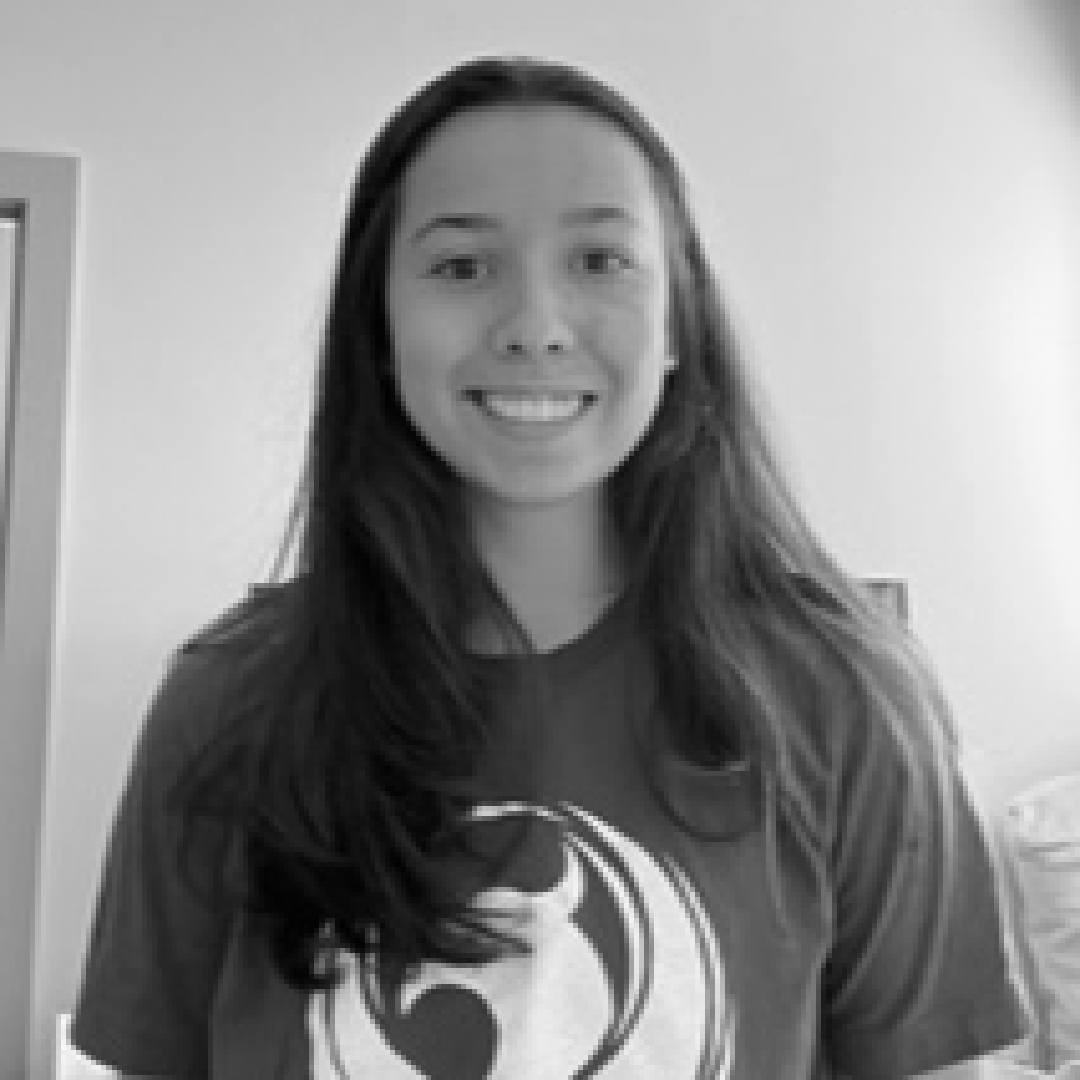 Hailey

COACH
My name is Hailey and I have being doing gymnastics for 15 years and I am currently on the club team at UNC. I have been coaching for about 2 years, with this being my first year at Unify and I am really excited! I love helping younger athletes find their passion for gymnastics and grow both as a gymnast and a person. A fun fact about me is that I am half Canadian!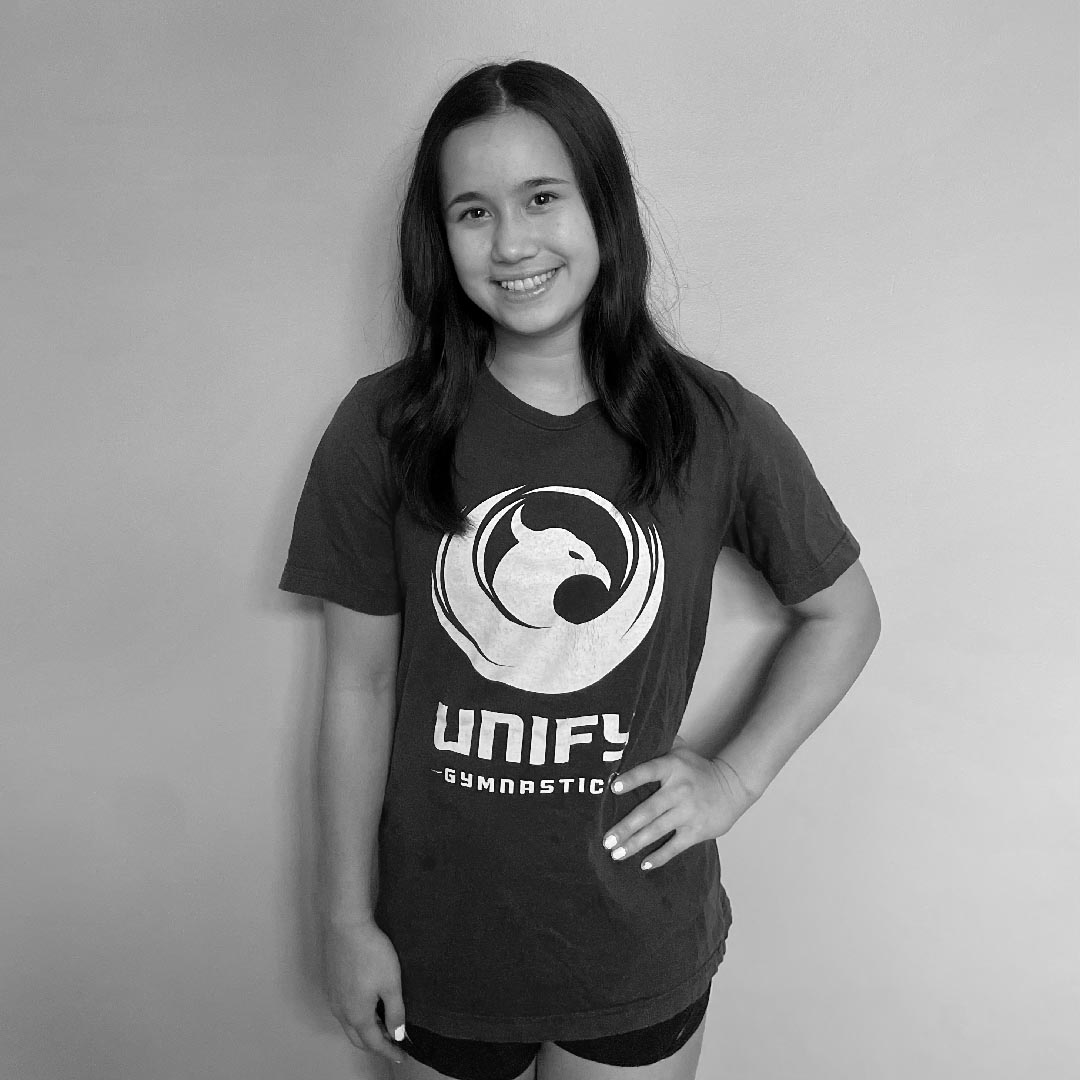 Tayla

COACH
I have been doing gymnastics for about 11 years and this will be my 7th year of competitive gymnastics. I love coaching because it gives me the ability to share my experiences and learning new things. I hope coaching will overall make me a better person and a stronger athlete. Besides from gymnastics I love reading, playing tennis for fun and I'm in the Choir at school.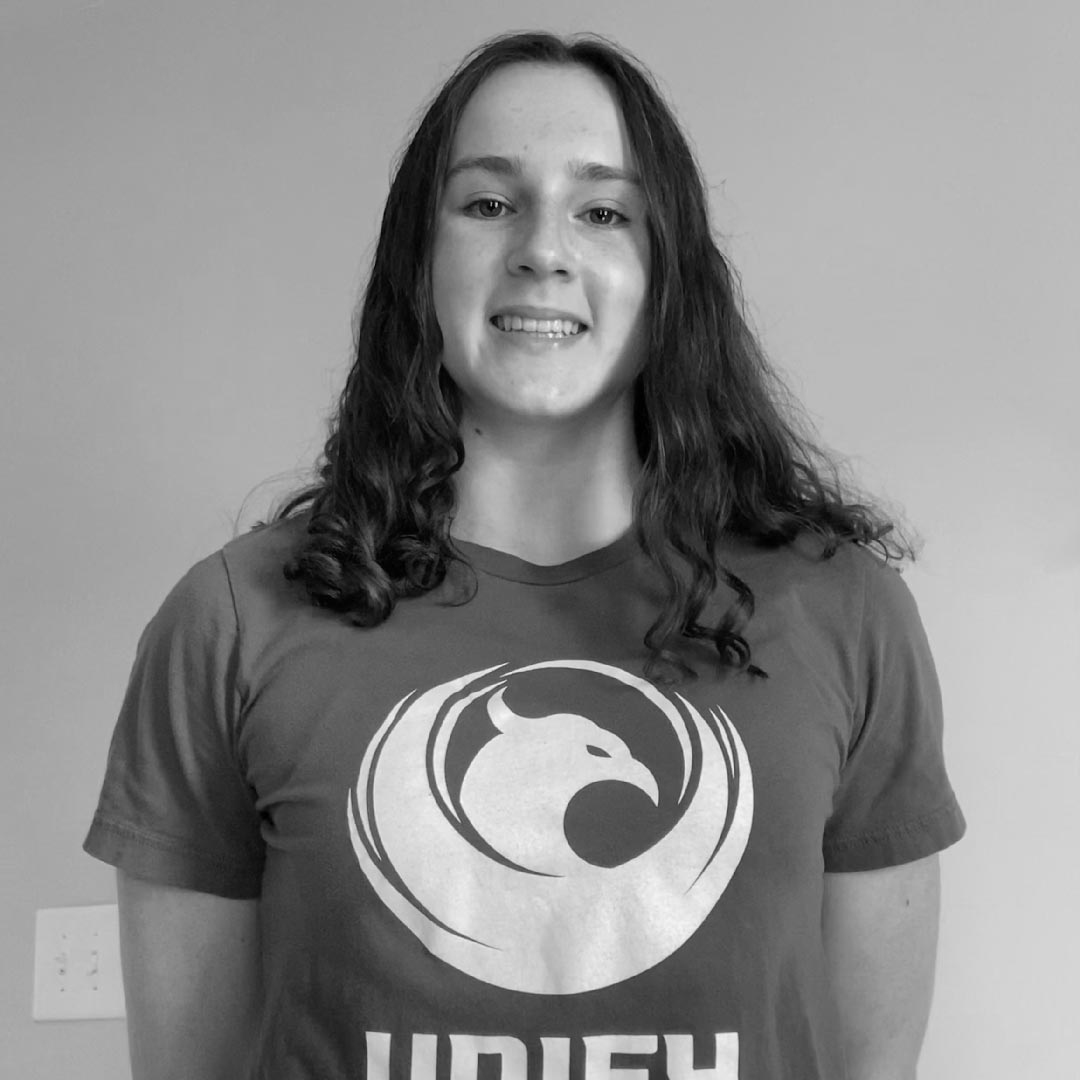 Zoe K.

COACH
I'm Zoe K, I'm a junior, and I've been a competitive gymnast since I was 9! I'm currently training level 8 at Unify. My passion for the Unify community motivates me to encourage joyful gymnastics in younger gymnasts as a coach. Outside the gym, you can find me driving my green punch buggy, Edamame.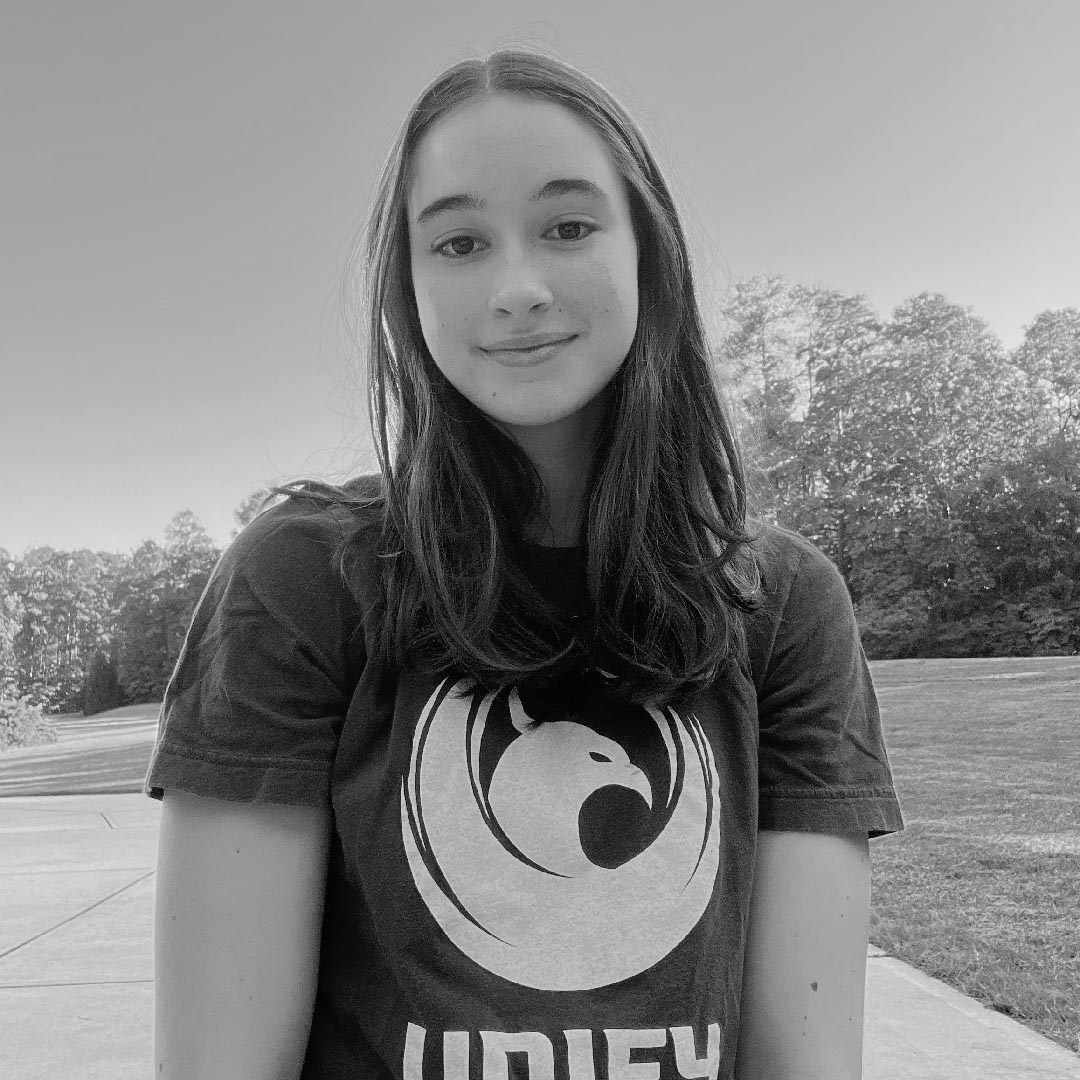 Lainey

COACH
I've been doing gymnastics since I was about six years old and when I joined the competitive team, I knew I wanted to stick with this sport. The bonds I have made are irreplaceable and I look forward to every practice at Unify. A few years ago, I tried shadowing a silver team and I found passion in coaching as well. Fostering a healthy mindset from the early stages of athletics is so important to me as a gymnast, and I'm so grateful that I get the opportunity to work with these kids and see how much joy gymnastics brings them! 
Fun fact: I'm interested in sports medicine as a potential career field!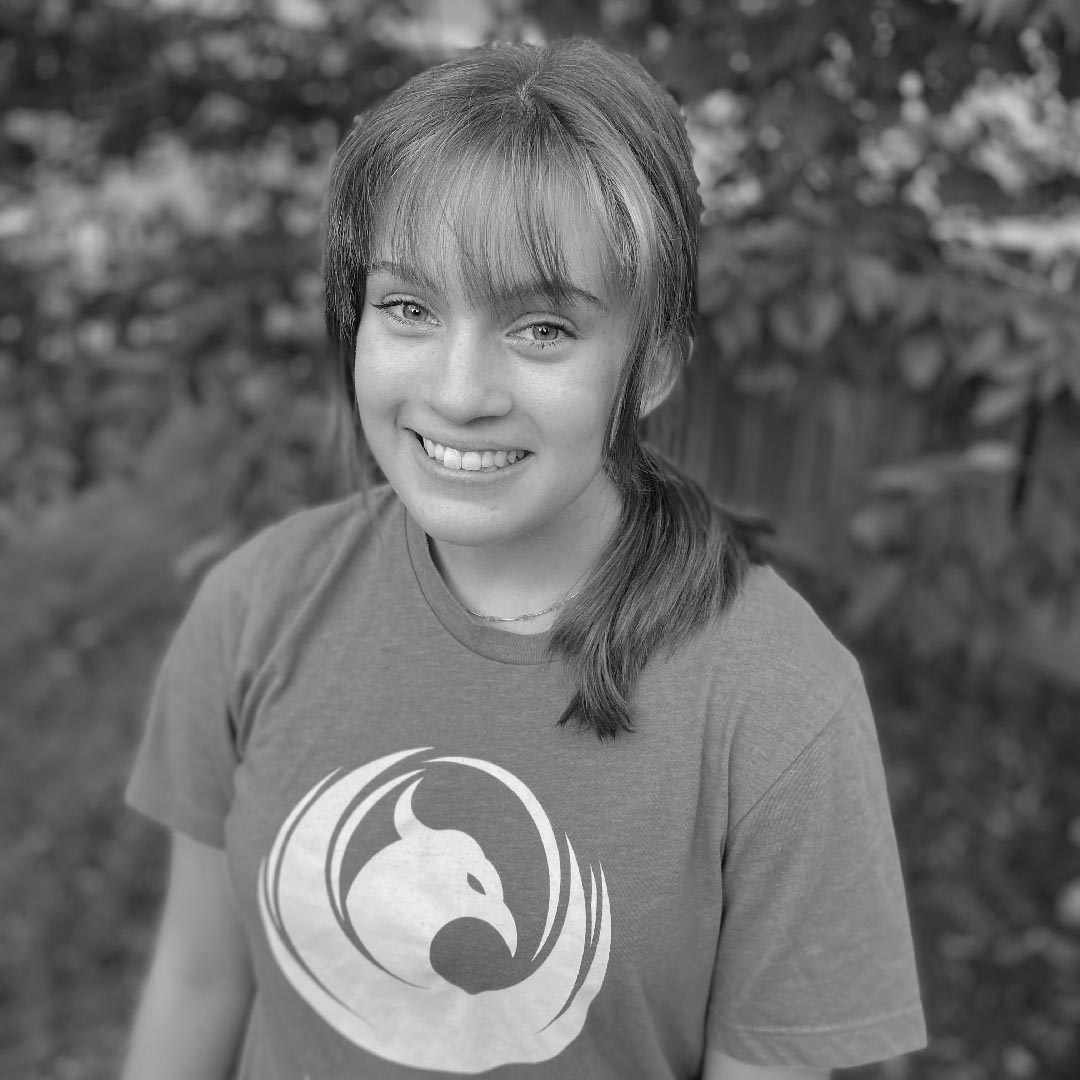 Maddie

COACH
I started gymnastics when I was 6 years old after watching the Olympics and deciding that I absolutely had to be able to do what the olympians could. I love coaching gymnastics just as much as I love doing it, and I hope to encourage every gymnast's passion and be an example of how gratifying and impactful the sport can be. Outside of gymnastics, I love acting, reading and playing with my two cats.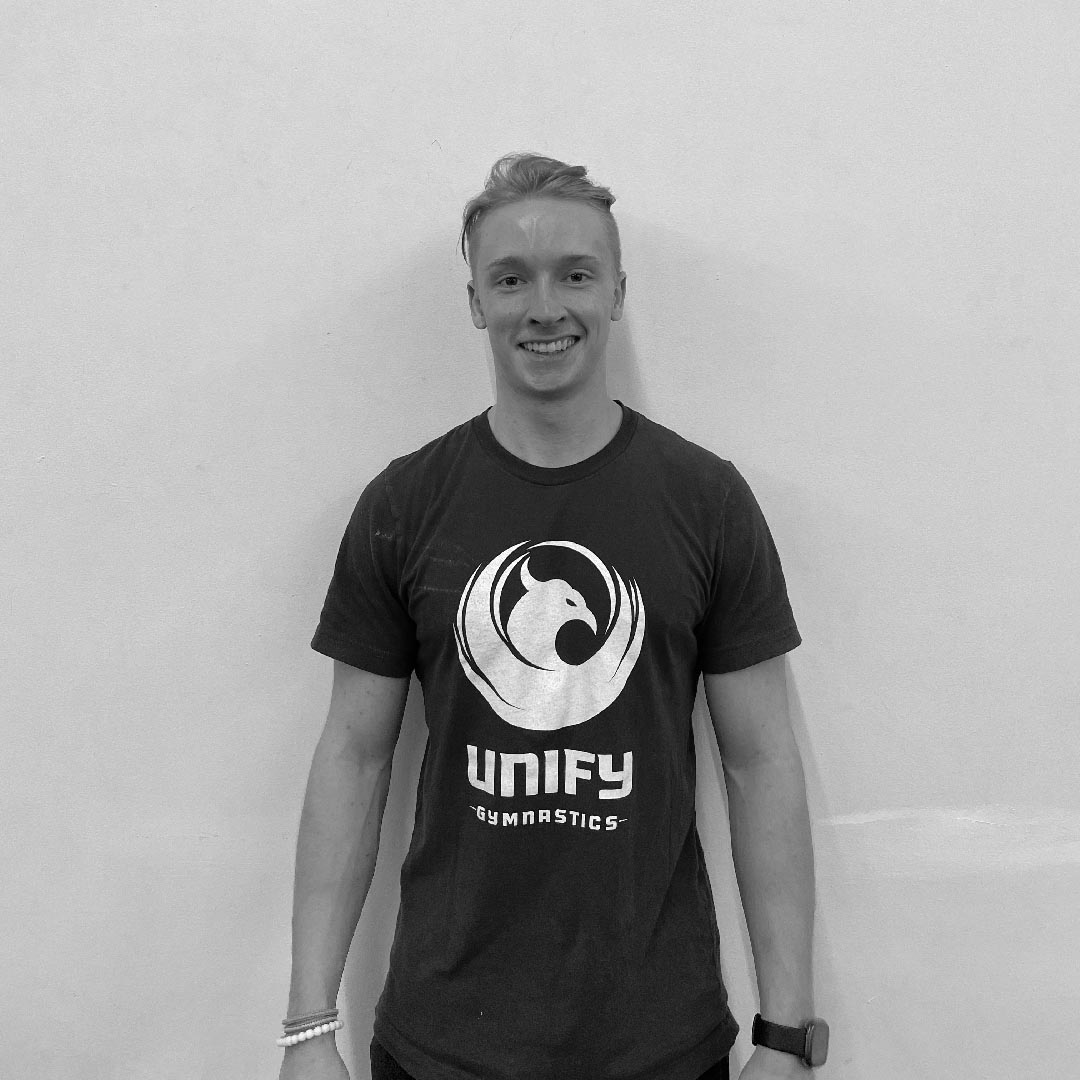 Ewan

COACH
Hey y, all! I'm Ewan. I was a competitive gymnast for 13 years training all the way up to level 10. My favorite event was rings, but vault was a close second. I would say the coolest skill I ever could do was a front handspring double front tuck on vault. Since then, I have moved to coaching, which I have been happily doing for nearly 6 years!
A final fun fact about me is I have traveled to 7 countries around the world, and I think my favorite is Bermuda!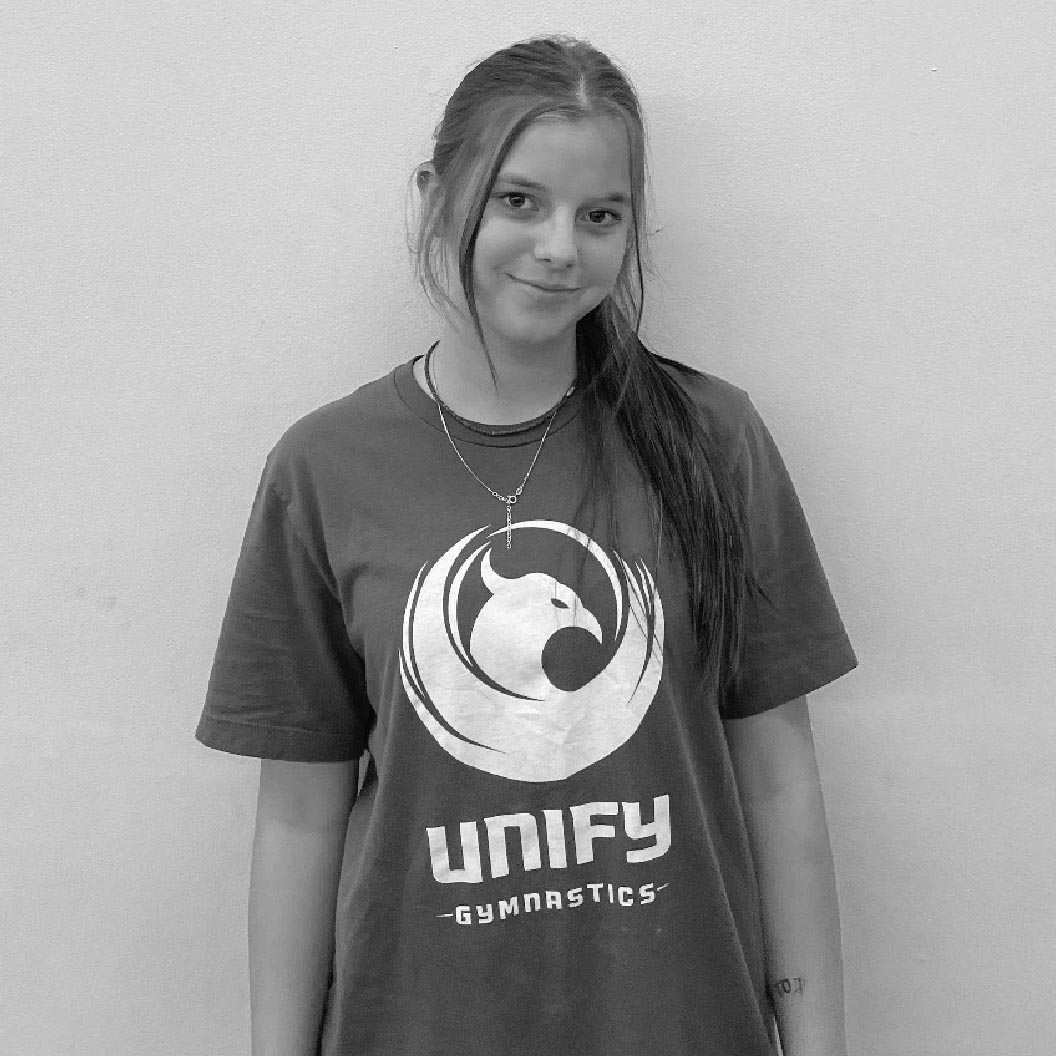 Zoe V.

COACH
Hi I am Zoe and I am 16! I've been doing gymnastics for about 10 years and have been with Unify since the beginning! I love working with kids and want to be a teacher in the future. An interesting fact about me is that my family is from South Africa.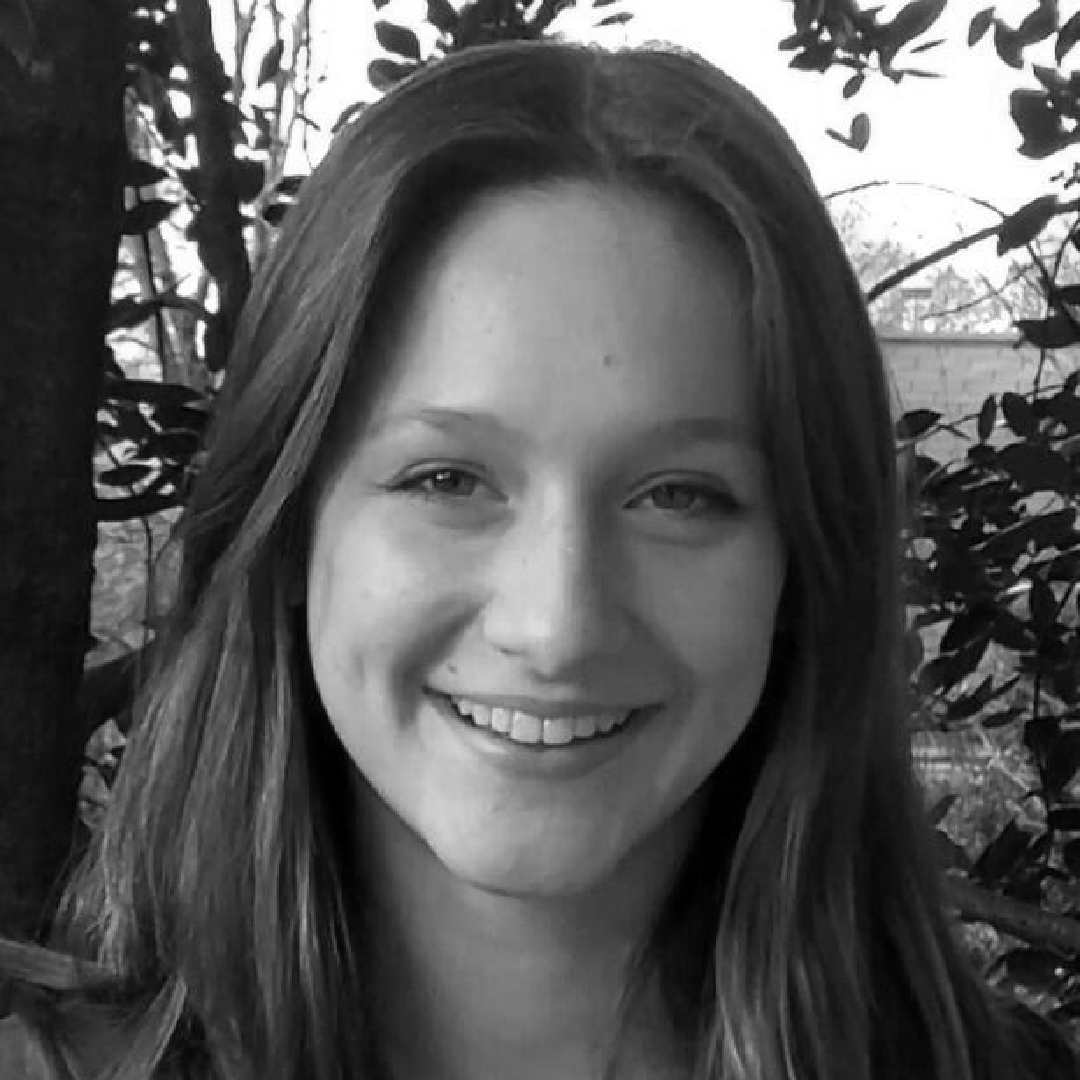 Caroline

COACH
My name is Caroline and I am so excited to be coaching here at Unify! I started gymnastics when I was four years old and spent seven years competing, eventually deciding to retire when I was training level 8, but will always consider it an incredibly beautiful and rewarding sport. I love teaching people new things, and it is my goal to create a safe and fun environment for your kiddos to learn about teamwork, dedication, and a little bit about gymnastics! I hope to be a good role model for them, and to be a person who they feel they can trust and have fun around. Apart from gymnastics, I love doing artistic things, especially painting and writing and all things musical. I'm also sophomore in high school, and want to become a botanist or environmental lawyer when I grow up.
Our Safety Pledge
Unify Athletics is committed to fostering a safe, positive and encouraging environment throughout the gymnastics community. By recognizing the importance of professional standards, Unify Athletics is dedicated to education, prevention, and care.
All of our coaches are SafeSport certified, prioritize transparency, and welcome dialogue about the safety of their children.